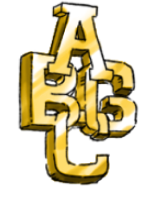 AN INVITATION TO THE PRIVATE,
LUXURY GOLF CLUB - BAGC
A mysterious invitation was received by our Bored Apes...
Curious about it, they start the engine of their yachts to go on a new adventure...
When approaching their destination, the fog cleared to give way to the beautiful ALTAVA Golf Club.
NFT Class & Benefit
GREEN JACKET
ALBATROSS
HOLE IN ONE
SPECIAL EDTION
EAGLE
Luxury Goods
Luxury Brand Customized Bag
Custom Goods
NFT Customized Name Tag
Basic Goods
BAGC T-shirt
BAGC Bucket Hat
Green-fee
8 Golf CC (2 ppl)
or equivalent TAVA
ROADMAP ACTIVATIONS
The beginning of the private world of BAGC.
The Fantastic world of golf with Golfy unfolds.
Each time a goal is achieved, more attractive benefits are offered to you.
10%
2022 KIAF PLUS Art Fair Participation
20%
Offline pop-up store at The Hyundai Department Trade Center
30%
Host An Offline BAGC Holders Party
40%
Make a Sponsorship on Vietnam KLPGA
60%
Open BAGC IP Pop-up Store
70%
Providing a golf experience in Sandbox Land
80%
Open Worldwide BAGC IP Pop-up Store
100%
Establish Golf Ecosystem based on NFT Community
FAQs
Which blockchain is BAGC NFT deployed?
BAGC NFT is deployed on Ethereum.
Where can I find the latest news?
You can find the latest news from ALTAVA GROUP's Discord, Instagram, and Twitter. Click the respective icons at the bottom right of the homepage to navigate to each channel.
What is a digital wallet (crypto wallet)?
A digital wallet is a tool that keeps your private keys used to create and sign trade data recorded to a blockchain. MetaMask is one widely known example, and it operates on Ethereum blockchain
How can I create a MetaMask wallet?
Please refer to this instruction.
[Click]
How can I use the NFT marketplace?
Please refer to this instruction.
[Click]
Is there a royalty for secondary sales?
The royalty for secondary sales is 7.5%. 7.5% of the amount traded at the marketplace is wired to the Project Team's wallet, and this is used for ecosystem development, increase of NFT utility, etc.
Can I have any commercial utilities from the NFT I own?
Those who own the NFTs can commercially utilize the IPs. We will announce the details soon.
Minting is a term referring to the issuance of non-fungible tokens for digital data such as images or videos. Digital/ Crypto wallet is used to record the digital files on the blockchain and register their ownership. In short, it means purchasing an NFT with a cryptocurrency, which is the foundation of NFTs. For BAGC, it's FCFS minting since only 10,000 pieces are issued.
Public minting will proceed after whitelist minting. A total of 10,000 NFTs will be minted, including the Hyundai Department Store offline pop-up sales, 1st OG sales, 2nd WL sales, and public sales. Minting prices and schedules will be announced later.
How can I participate in minting?
You can purchase NFTs on ALTAVA market on website, and it will open according to the sales schedule.
I purchased my NFT at the Hyundai Department Store. How can I receive my NFT?
Those who purchased NFTs through the offline pop-up stores, Hyundai Department Store will provide a wallet address. NFTs will be sent to this address after the NFT minting.
An NFT Whitelist refers to a list of people who are guaranteed early access to cryptocurrency listings or NFT purchases. Being qualified for Whitelist gives buyers the privilege of buying NFTs faster, more easily, and at a special price. This privilege is given to selected people through various events to honor those who have shown their early interest in this project. These events will mostly be held on Discord.
Reveal is a process where the holders of 'Ready to BAGC' NFTs that were initially minted as pre-NFTs are minted and graded as 'BAGC' NFTs, which are the final NFTs. The BAGC revival does not involve full disclosure on a specific date but rather takes place in three stages.
Reveal works through a three-stage process: 1st (hat selection) > 2nd (background selection) > 3rd (final grade disclosure). For the 1st and 2nd stages, the holder can select the hat and background after holding the NFT in their wallet for a specific period of time through parking. Once the final grade is determined, Merch NFTs for each grade are minted.
All processes of NFT transactions, including minting and secondary sales, etc. happens through blockchains and each one of these transactions must be recorded. Each transaction would include a fee, which is called the gas fee. A gas fee is incurred in all transactions occurring in the blockchain, and if a gas fee is insufficient when the transaction proceed, the transaction will be rejected, so make sure to have sufficient amount of gas fee for proceeding any transaction.
What can I do with BAGC NFTs?
Rounding tickets to popular golf country clubs in Korea
Private golf experiences unique to BAGC holders.
Special customized merchandise imprinted with my NFT
6 premium limited edition products using BAGC digital arts.
You can commercially utilize the NFT you own.
When will I receive my product?
Since different NFT designs need to be applied individually, they will be delivered after the reveal. More details will be announced later.